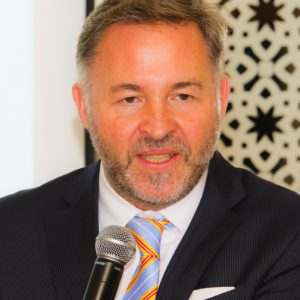 The ISLAMICA 500 is a premier independent instrument to assess the Islamic economy. The global leaders recognized in the ISLAMICA 500 witness a variety of profiles and industries showing the diversity of the achievements made at a global scale, beyond gender, nationality, religion, sectors.
From CEOs with global thought vision to hard working professionals with concrete achievements, the ISLAMICA 500 is a unique window to the best of what the Islamic economy can offer. Our research team assesses all year long the most innovative, creative and solid achievers.
The Guide receives year after year a growing recognition from media around the world and the support of solid partners. It has become THE reference of the industry.
The ISLAMICA 500 is the source of information to connect with the Global leaders of the Islamic economy.
Laurent MARLIERE
PUBLISHER ISLAMICA 500