Published annually, the ISLAMICA 500 is THE reference providing hard-to-find biographical details for 500 of the world's most prominent and influential personalities in the Islamic world and economy. It has become the industry benchmark.
The ISLAMICA500 is supported by the WIEF (World Islamic Economic Forum).
The ISLAMICA 500 is a fully independent source of information, multidisciplinary and market-driven, cooperating with media giant as Forbes, Dinar Standard, Oxford Business Group, CNBC Arabia and more.
The 2020 edition provides the latest information on the new players in this fast-growing market, alongside with additions, showing our commitment to constantly look for and reach the most innovative actors contributing to the growth of the Islamic economy.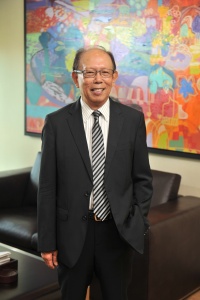 "The launch of the maiden edition of the Islamica 500 at the World Islamic Economic Forum in Kuala Lumpur in 2015 was indeed an important moment. It was also an opportune time to have a Who's Who in the Muslim business world as it is a guide book that will provide us with information and contacts of influential personalities and prominent business leaders that are shaping the Islamic economy and markets. Connectivity is key to sustainable economic growth (..)It is certainly an honour to be given the privilege to write the foreword for the third edition of the Islamica 500, and to be listed among the leading personalities from the various sectors of the Islamic business world, too.
I hope this directory adds significant value to continue building bridges to the global market."
Tun Musa Hitam
Chairman
World Islamic Economic Forum Foundation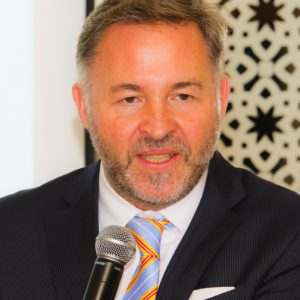 The ISLAMICA 500 is a premier independent instrument to assess the Islamic economy. The global leaders recognized in the ISLAMICA 500 witness a variety of profiles and industries showing the diversity of the achievements made at a global scale, beyond gender, nationality, religion, sectors.
From CEOs with global thought vision to hard working professionals with concrete achievements, the ISLAMICA 500 is a unique window to the best of what the Islamic economy can offer. Our research team assesses all year long the most innovative, creative and solid achievers.
The Guide receives year after year a growing recognition from media around the world and the support of solid partners. It has become THE reference of the industry.
The ISLAMICA 500 is the source of information to connect with the Global leaders of the Islamic economy.
Laurent MARLIERE
PUBLISHER ISLAMICA 500
ISLAMIC FINANCE TECHNOLOGY PARTNER